.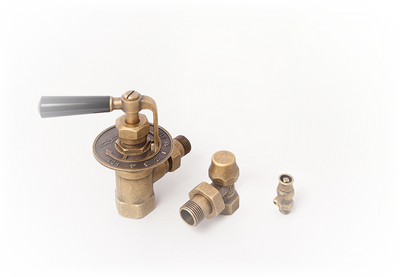 Berliner Brass Valve
Berliner Brass Valve
Material: Brass/Bakelite
Note: Berliner Messingventile is inspired by a radiator tap found in a Berlin basement in June 2013. From the first moment we saw this tap, we knew that this was a tap that could give homes a certain style and elegance. Since then, these radiator taps have been produced in both straight and angled versions. The antique model dates from the last years of the 19th century and has all the characteristics that are typical of that period. This vintage radiator tap is made entirely of brass, has a bakelite lever and a fine floral decoration around the embossed name and heating positions.
The shipping costs are determined by the total weight of your entire order, regardless of the number of items ordered. The shipping costs are therefore calculated on the total order in your shopping basket. You can also choose to pick up your order on site.

For more information see : General terms and conditions.